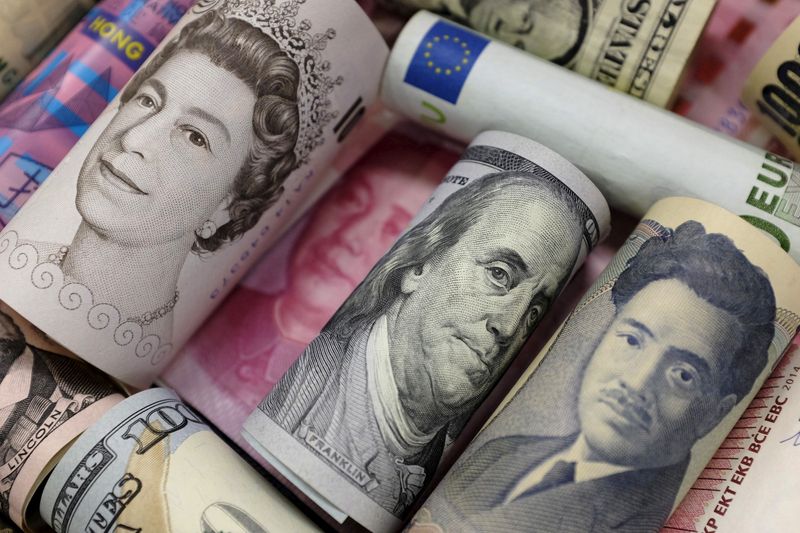 By Ambar Warrick
Investing.com– China's yuan fell on Thursday amid more signs of a manufacturing slowdown in the country, while the Japanese yen slumped to a 24-year low as the dollar strengthened ahead of key U.S. payrolls data this week.
The yuan fell 0.2% to 6.9027, shrugging off a stronger midpoint fix by the People's Bank after a private survey showed that Chinese manufacturing activity shrank in August.
The data matched a similar slowdown in a government report on Wednesday, further underlining the pressure faced by China's economy from COVID-19 lockdowns and a brewing power shortage.
The Chinese government has rolled out stimulus measures, including interest rate cuts, to shore up economic growth. But this pushed the yuan to a two-year low.
A resurgence of COVID-19 cases in Shenzhen and Guangzhou also saw investors fearing more curbs.
Broader Asian currencies retreated, as the dollar index rose nearly 0.3% ahead of key U.S. nonfarm payroll data on Friday. While payrolls are expected to have dipped in August from July, signs of resilience in the labor market could open more space for the Federal Reserve to hike interest rates aggressively.
Dollar index futures also rose 0.3%, with strength in the greenback weighing on most Asian units. Traders are now pricing in an over 70% chance that the central bank will raise interest rates by 75 basis points later in September.
Japan's yen slipped 0.4% to a 24-year low of 139.56 against the dollar. Rising inflation – on the back of steep commodity prices – has hit the yen particularly hard this year, especially given the Bank of Japan's reluctance to tighten monetary policy.
The yen is among the worst-performing Asian currencies this year, and its weakness is expected to persist as the gulf between domestic and foreign interest rates widens. The currency is also trading at its lowest levels since the Asian financial crisis.
The South Korean won fell 0.8% and was the worst performing Asian currency on Thursday, after data showed the country logged a record trade deficit in August.
Australia's dollar sank 0.6%, as slowing industrial growth in China pointed to weaker demand for the country's commodity exports.
The Australian manufacturing sector also grew at a slower pace in August from the prior month, data showed on Thursday.