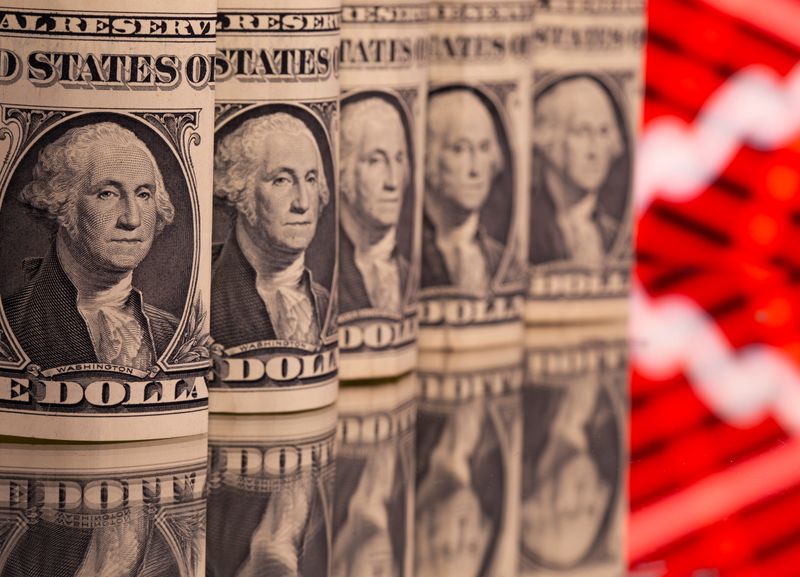 By Geoffrey Smith
Investing.com — The dollar weakened in early trade in Europe on Wednesday as markets regained their appetite for risk a little ahead of key inflation data later in the session.
By 3 AM ET (0700 GMT), the dollar index that measures the greenback against a basket of advanced economy currencies was down 0.2% at 94.362, only a little off the 13-month high it posted earlier in the week. USD/JPY was flat at 113.58. The dollar was also flat against the yuan, in the absence of major news out of China overnight.
The rate of consumer price inflation in the U.S. is expected to have stayed at 5.3% in September, with core price inflation staying at 4.0%. Any number in excess of that is likely to feed expectations that the Federal Reserve will be forced to raise interest rates well before the end of next year.
Atlanta Fed President Raphael Bostic had signaled on Tuesday that belief in the narrative of only 'transitory' inflation pressures – something that has guided Fed policy for the last 12 months – may be fading at the central bank. Bostic said there were increasing signs that the disruptions to supply chains that have been responsible for a large part of this year's inflation will be around for longer than previously expected.
Inflation data out of Europe earlier failed to generate any sort of surprise however, neither positive nor negative. Industrial production data for the euro zone are also likely to be weak when they are released at 5 AM ET, given the poor numbers out of Germany last week.
As a result, EUR/USD stayed close to the 15-month low it hit overnight at $1.1549, weighed on by the comparatively remote prospect of monetary tightening in the single currency area.
Sterling, by contrast, edged up 0.1% against the dollar to $1.3605 and was flat near its recent high against the euro despite data showing that GDP disappointed in the three months through August. The data still keep the pound on course for an interest rate hike before year-end, but it faces headwinds from a dispute with the European Union over the implementation of the Brexit agreement in Northern Ireland. The EU is due to present fresh proposals to lower the tension there later on Wednesday, while the Bank of England's John Cunliffe speaks at 10:30 AM ET.
Concerns about the global growth outlook had been alleviated a little on Tuesday as the International Monetary Fund left its forecast for 2022 global GDP growth unchanged at 4.9%, although it cut its forecast for the current year marginally.