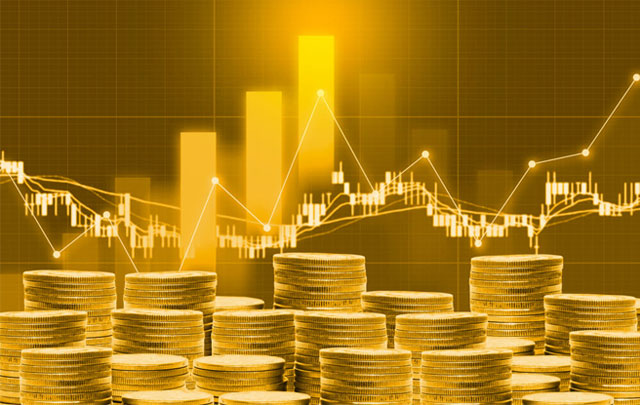 By Ambar Warrick
Investing.com– Gold prices rose on Tuesday and came close to a six-month high amid a growing number of bets that the Federal Reserve will slow its pace of rate hikes even further, which is expected to weigh on the dollar and Treasury yields.
While the yellow metal closed 2022 a shade lower, it is expected to benefit from a slower pace of rate hikes this year, with recent data indicating that U.S. inflation has likely peaked. Rising interest rates had weighed heavily on metal markets in the past year.
Spot gold prices rose 0.4% to $1,831.67 an ounce, while gold futures climbed 0.6% to $1,837.85 an ounce by 19:45 ET (00:45 GMT). Both instruments were trading close to their strongest levels since late-June.
The yellow metal caught a flurry of bids towards the end of December, amid growing speculation that the Fed will enact an even smaller interest rate hike in February. Markets are now pricing in an over 90% chance that the central bank will hike rates by 25 basis points in its first meeting for the year, after it raised rates by a relatively smaller 50 basis points in December.
This also helped gold outperform most risk-driven assets for the year, even as strength in the dollar and rising Treasury yields sapped safe-haven demand for the yellow metal.
Other precious metals fared far better than gold in 2022. Platinum prices added over 10% amid concerns over supply shortages stemming from U.S. sanctions on Russian producers, while silver prices rose more than 4% on expectations of increased demand.
Focus this week now turns to the release of the minutes of the Fed's December meeting, due on Wednesday. Markets will be watching for any more signals from the central bank on whether it intends to further slow its pace of interest rate hikes in the coming months.
Among industrial metals, copper prices jumped 0.6% to $3.8425 a pound, also benefiting from a weaker dollar.
The red metal marked strong gains in recent sessions on bets that an economic reopening in China will help fuel a recovery in demand. The country is the world's largest importer of copper.
Copper prices slumped nearly 12% in 2022 as economic growth in China was ground to a halt by COVID-related disruptions. But the country has now relaxed most of its strict anti-COVID measures.
While this resulted in an unprecedented spike in local COVID infections, markets are betting on an eventual economic recovery as more facets of the country reemerge from nearly three years of lockdowns.