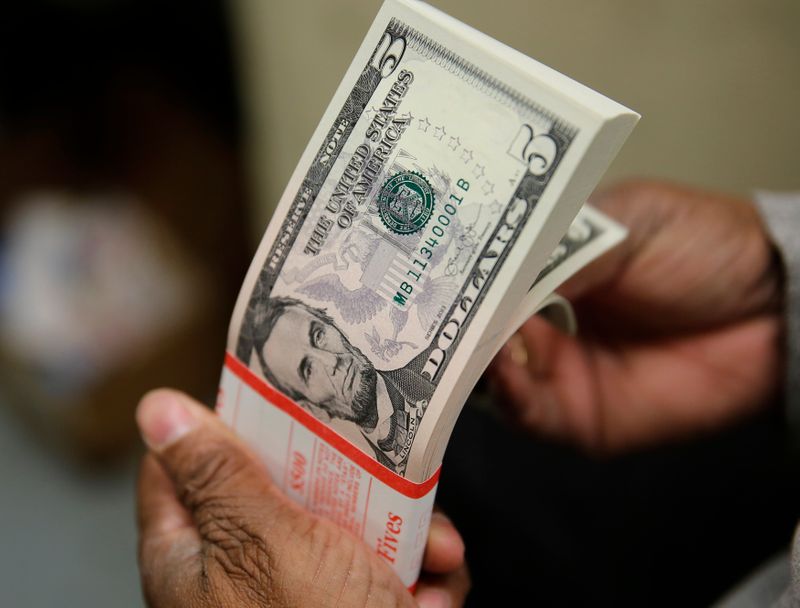 NEW YORK (Reuters) – The dollar was lower against the yen and the euro on Wednesday after first gaining ground when the U.S. Federal Reserve raised interest rates by half a percentage point as expected and said it would need to continue to raise rates.
The greenback reversed course and retreated when Fed Chair Jerome Powell took questions. The Fed projected at least an additional 75 basis points of increases in borrowing costs by the end of 2023 as well as a rise in unemployment and a near stalling of economic growth.
Ahead of the Fed meeting, lower-than-expected inflation data had led some investors to hope that Powell would take a more dovish tone at Wednesday's press conference. But Powell said it was too soon to talk about the U.S. central bank's cutting interest rates and that the Fed's focus was on setting policy that would return inflation to its 2% goal over time.
"This is a more hawkish set of communications than markets expected. Policymakers dashed hopes for a sustained easing in financial conditions by maintaining previous language saying that 'ongoing increases' would be needed to put policy on a sufficiently restrictive footing," said Karl Schamotta, chief market strategist at Corpay.
"By raising terminal rate projections to 5.1% and avoiding a sharp drop in longer-term rate expectations, officials refused to back down from the 'higher-for-longer' message that has been articulated for months," he said. "On balance, this suggests we will need to see more conclusive evidence of an easing in inflation pressures before the Fed 'pivots' in any meaningful way."
The euro was last up 0.43% against the dollar at $1.0674. The dollar was down 0.24% at 135.235 yen. Sterling was last up 0.54% against the dollar at $1.2429.
The dollar index, which measures the greenback against a basket of major currencies, was recently down 0.39%.